Mindy Sterling
(born Mindy Lee Sterling: July 11, 1953 Paterson, New Jersey) is an American actress.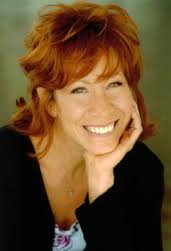 Mindy started to become an actress since 13 years old. Her well known roles in movies and TV include: The Brave Little Toaster, Working Tra$h, The Favor, Man of The Year, (Idle Hands, Robot Chicken & My Name is Earl with Seth Green), How The Grinch Stole Christmas (Town Folk: Clarella), Totally Blonde, Euro Trip, Extreme Movie, The Dog Who Saved Christmas, and i Carly (with Miranda Cosgrove).
She is married to Brian Gadson and has one child with him.
Ad blocker interference detected!
Wikia is a free-to-use site that makes money from advertising. We have a modified experience for viewers using ad blockers

Wikia is not accessible if you've made further modifications. Remove the custom ad blocker rule(s) and the page will load as expected.