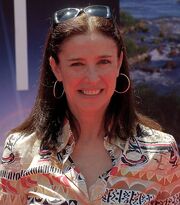 Mimi Rogers (born January 27, 1956) is an American movie actress and competitive poker player. She played Austin Powers partner Mrs. Kensington the 1967 Opening sequence of International Man of Mystery and she was married to Tom Cruise (1987-1990) who played Austin Powers in the film within a film, Austinpussy.
Ad blocker interference detected!
Wikia is a free-to-use site that makes money from advertising. We have a modified experience for viewers using ad blockers

Wikia is not accessible if you've made further modifications. Remove the custom ad blocker rule(s) and the page will load as expected.