Kristen Johnston, (born September 20, 1967, in Washington, D.C., United States), is an Emmy Award winning American stage, film, and television actress. She is of English descent.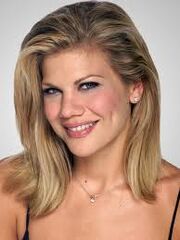 Her most famous film roles are The Flintstones in Viva Rock Vegas and Bridewars.
In 2012, she wrote a novel called Guts: The Endless Follies and Triumphs of a Giant Disaster.
Ad blocker interference detected!
Wikia is a free-to-use site that makes money from advertising. We have a modified experience for viewers using ad blockers

Wikia is not accessible if you've made further modifications. Remove the custom ad blocker rule(s) and the page will load as expected.